14th May 2020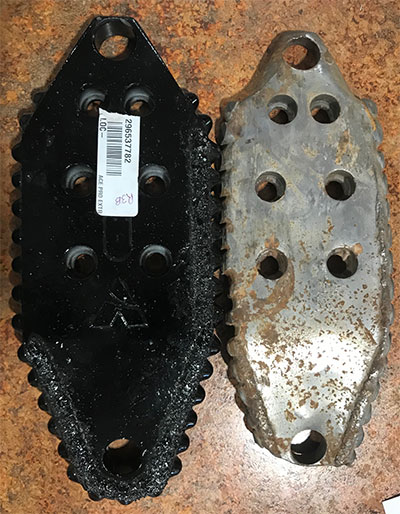 After over 23,000 feet (7010 m) in tough New Mexico conditions, this 10-month old Ace™ Pro Extreme bit has nothing left to prove and is retiring. We lined it up next to the contractor's new Ace Pro Extreme bit to show the uniform wear of the carbide buttons that are still intact. That's less than $0.03/foot for this customer.
Learn more about the Vermeer Ace Pro bits or contact your local Vermeer dealer.
---
This post contains third-party observations, advice or experiences that do not necessarily reflect the opinions of Vermeer Corporation, its affiliates or its dealers. Testimonials and/or endorsements by customers in specific circumstances may not be representative of normal circumstances experienced by all customers.
Vermeer, the Vermeer logo and Ace are trademarks of Vermeer Manufacturing Company in the U.S. and/or other countries.
© 2020 Vermeer Corporation. All Rights Reserved.