11th Nov 2021

You need the right tooling in your hands quickly to keep your operation running efficiently. That's where BORESTORE.com can help. The Vermeer BORESTORE® tooling and accessories warehouse is your complete source for HDD tooling and accessories. You can conveniently shop online 24/7, and have it shipped directly to you.
Now, BORESTORE tooling is taking it a step further with the Vermeer RigFitter. This new tool lets you build out your entire drill string, from the drive chuck to the drill bit or reamer. The Vermeer RigFitter online tooling configurator helps you select the ideal HDD tooling for your rig.
It can be difficult to know all the parts you're running. To help you know which tooling you need, use the Vermeer RigFitter. You can be confident that the parts you're purchasing are the right fit and will be compatible with your current setup.
You can also choose tooling that's specific to the ground conditions and the bit or reamer cutting size you need. Whether you're drilling in rock, mud or clay, you can find the right connections and tooling to fit your drill. These options also include the latest tooling products from Vermeer, allowing Vermeer RigFitter to evolve and update with your tooling needs.
After you've selected your tooling, you can view and purchase accessories unique and specific to your selected drill on the summary page.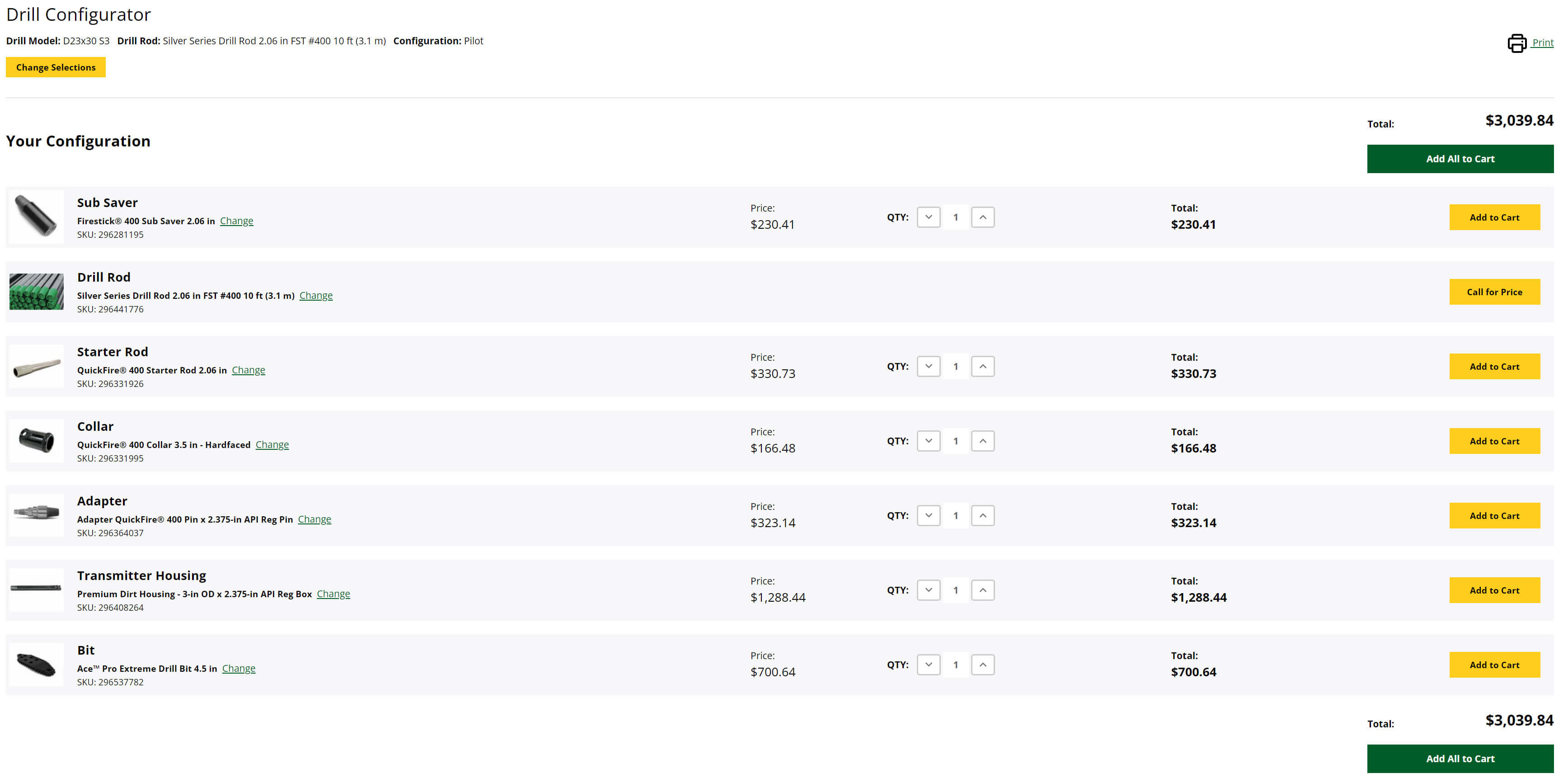 Vermeer RigFitter helps you conveniently build out your drill string and order all of it in one place. Now you can purchase your parts 24/7, without having to wait until business hours. Make your selections, order them, and then wait for them to arrive at your door. It's that simple.
Try the new Vermeer RigFitter out today to see how easy it can be.
If you have any questions, contact us or reach out to your local Vermeer dealer.
---
Vermeer Corporation reserves the right to make changes in engineering, design and specifications; add improvements; or discontinue manufacturing at any time without notice or obligation. Equipment shown is for illustrative purposes only and may display optional accessories or components specific to their global region. Please contact your local Vermeer dealer for more information on machine specifications.
Vermeer, the Vermeer logo and BORESTORE are trademarks of Vermeer Manufacturing Company in the U.S. and/or other countries.
© 2021 Vermeer Corporation. All Rights Reserved.
---