2nd Jun 2020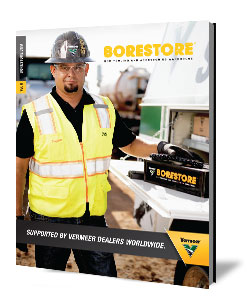 The latest Borestore HDD tooling and accessories catalog is now available for download. Within this catalog, you'll find the most popular tooling for your Vermeer drills. We've got you covered whether you're looking for drill rods and drill bits, connection options and housing or vise jaws and rod wipers.
View the latest HDD tooling catalog.

If you can't find what you are looking for in this catalog, browse through borestore.com products or call a local dealer for a comprehensive listing of available tooling and accessories.
---
Vermeer, the Vermeer logo and Borestore are trademarks of Vermeer Manufacturing Company in the U.S. and/or other countries.
© 2020 Vermeer Corporation. All Rights Reserved.